Location Ventures Single-Family home project: 8325 Cheryl Lane was featured in South Florida Business Journal article titled "Location Ventures sells newly built mansion for $12M. Cheryl Lane is a luxury personal resort located in Ponce Davis, Miami, and designed by CMA Design Studio. This truly exceptional, high-quality residence embodies the South Florida lifestyle, sold in May 2021 for a record-breaking $11.8M for a non-waterfront lot. Spanning two floors, the home features 6 bedrooms, including a master suite and three guest suites, 7 bathrooms, 3 half bathrooms, a media room, and a suite of thoughtful amenities. A singular blend of the natural environment and sophisticated timeless design, Cheryl Lane offers residents the ultimate personal resort in a private setting.


From the article:

Location Ventures sold a spec mansion for $11.8 million it developed in the Ponce Davis neighborhood of Miami-Dade County.

Ponce Davis is an unincorporated area between Coral Gables and Pinecrest. Homes that aren't on the water in this area rarely sell for over $10 million, but property prices have increased and this is new construction.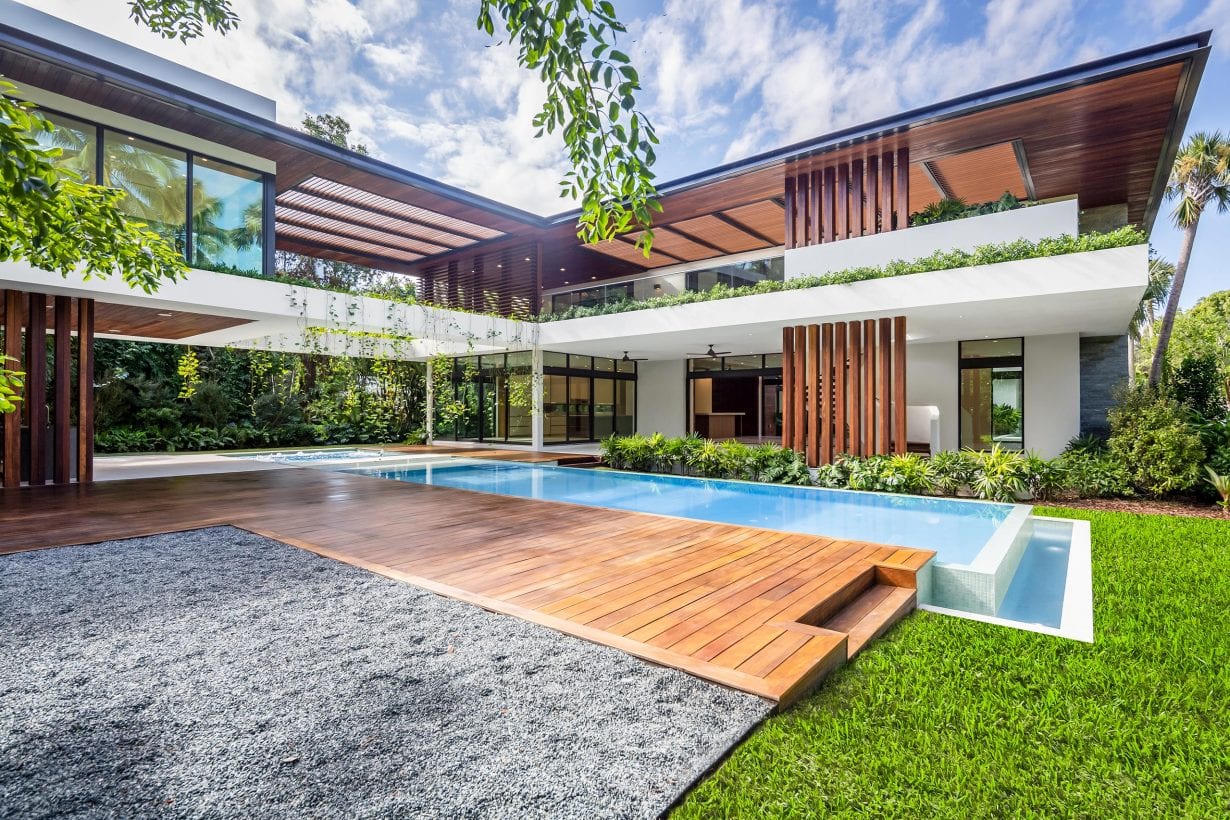 The 10,264-square-foot home at 8325 Cheryl Lane was sold by 8325 Cheryl Lane LLC, managed by Rishi Kapoor of Miami-based Location Ventures, to Tarigh Yusufi. Bank of America provided a $6.8 million mortgage to the buyer. Yusufi is an executive at Steadfast Capital Management in New York.

The home was listed by Jorge Uribe of One Sotheby's International Realty, while the buyer worked with Ian Krawiecki of Compass. The price equated to $1,450 per square foot.

Situated on a 38,768-square-foot lot, the home was designed by CMA Design Studio, with landscaping by L&ND Design and a smart home system by HEDsouth. It features six bedrooms, seven bathrooms, three half-bathrooms, a pool, a summer kitchen, a wine room, a media room with a wet bar, a gym, a hammam spa with a steam room, a study, a fire pit, a balcony, and a four-car garage.

In addition to building spec homes, Location Ventures is developing the Villa Valencia condo in Coral Gables and the Urbin co-living and co-working project in Miami Beach. It also owns the Forum coworking space in Coral Gables.

Read more from the South Florida Business Journal article HERE


Contact Us To Build Your Dream Home

Location Ventures is a residential developer that builds personal resorts in premium locations. Contact us to learn more about our design/build process.

786-701-6724 | [email protected]